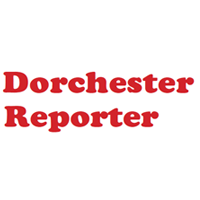 Editorial | Parish "boundaries" should not be taken into account in political maps
The debate over how to redraw district lines for Boston City Council's nine seats is coming to a head this month. It's never an easy process and this year's work has been complicated by an intense political season. Ricardo Arroyo, the original president overseeing the 10-year shakeup, was busy running for district attorney. Then he was removed from the post amid a pre-primary scandal that led his former ally, Council Speaker Ed Flynn, to suspend him from the leadership with just six weeks to come up with a compromise card.
It falls to his vice-chairman, Liz Breadon of Brighton, to continue the work despite objections from colored councillors, who argue that Arroyo should be reinstated in that seat.
This week there are four cards competing in front of a deeply fractured board. There could actually be a fifth in play if Dorchester's Frank Baker keeps his promise to deliver his.
Baker's District 3 is the seat most likely to experience significant change, in part because the 2020 census showed a loss of thousands of residents in D-3, requiring neighborhoods to be moved to increase population. Ideally, each district should have an average population of around 75,000. Flynn's Southie-based headquarters – D2 – for example, has gained several thousand more.
Baker is understandably unhappy that a map – donated by Arroyo and Tania Fernandes Anderson – extends D-3 from the Neponset River to Copley Square. It's a cumbersome and unsatisfying proposition that brings together disparate communities with often misaligned interests.
However, Baker's own logic of how to organize District 3 is also seriously flawed. "We have very clear parish boundaries which I believe should be adhered to," he told a hearing last week.
There are many reasons why parochial dynamics have no place in the current debate over political redistricting. For one thing, most of the residents who live in 2022 Dorchester are not devout Catholics, including, by the way, many Catholics.
The archdiocese itself has closed or merged several parishes and churches over the past decade while others — particularly St. Brendan's — are fighting to stay alive. St. Gregory Parish – although centered on the church building in Lower Mills – includes large sections of Milton within its catchment area. And Baker himself is from the Columbia/Savin Hill area and was a parishioner in St. Margaret's, which no longer exists as a parish. (The church building remains open under a new parish name, Blessed Mother Teresa.) St. William Parish, which many people in her neighborhood attended decades ago, closed in 2004 and is now a Seventh-day Adventist congregation.
Are there still people who, when asked where they come from, respond with a parochial identity? For example: "I come from Saint-Marc. She comes from Saint-Pierre. Sure, but it's a diminishing slice of what is now a multicultural stew of people from many different religious traditions. Many more people relate to neighborhoods by villages or even T-stops than by church shrines which may or may not still exist.
Understanding how to align communities of interest into cohesive districts is hard enough. The Villages of Dorchester have pressing common concerns which argue for keeping many of its neighborhoods intact under District 3 or District 4, now represented by Brian Worrell. This exercise is hindered, not helped by leaning into decades-old parochial "lines" that have little context or meaning in 2022 Boston.