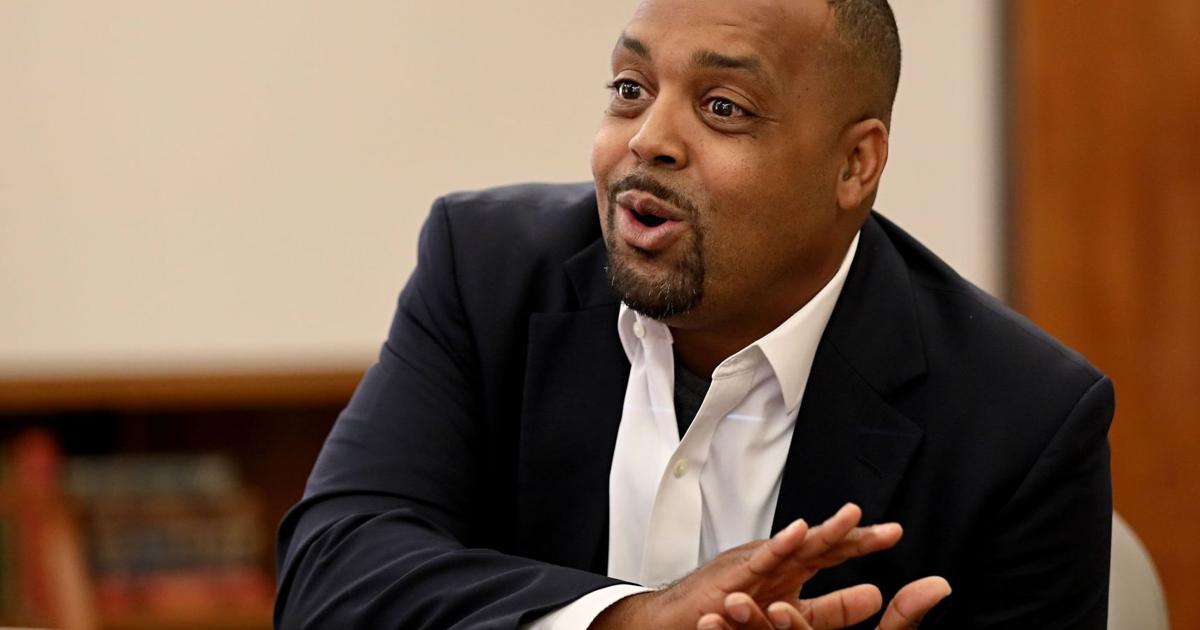 Lawsuit filed for lack of congressional cards in Missouri | Law and order
JEFFERSON CITY — A Missouri congressional candidate has filed a lawsuit seeking to block Secretary of State Jay Ashcroft from using the state's current congressional boundaries in the upcoming statewide election.
Republican Paul Berry III, who filed for the 2nd congressional district, also wants to prevent state lawmakers from splitting St. Charles County into two congressional districts when they agree on a new map , arguing that it violates a provision calling for compactness in drawing new borders.
"It is patently unfair for congressional candidates to run for office without knowing their district boundaries," Berry told the Post-Dispatch.
Berry's lawsuit is the first known lawsuit over the Missouri Senate's failure to agree on the once-a-decade redistricting process that adjusts the state's congressional district boundaries to account for changing demographics. .
With the clock ticking toward the Aug. 2 primary election and the Senate unable to find a way forward amid Republican wrangling, it's no surprise the issue may end up in court.
Berry, a resident of Maryland Heights, is seeking the GOP nomination in the 2nd District against incumbent U.S. Representative Ann Wagner of Ballwin, Tony Salvatore of Chesterfield and Wesley Smith of Affton.
The Democrats are Rep. Trish Gunby of Ballwin and Ben Samuels of Creve Coeur.
Berry ran for the 1st congressional district seat in 2016 but lost in the GOP primary. He also failed in a 2020 bid for St. Louis County executive.
The House approved a version of the new boundaries calling for the division of St. Charles County into two districts.
The Senate was unable to put the House map to a vote despite opposition from a conservative faction of Republicans, including two St. Charles County senators, Bob Onder of Lake St. Louis and Bill Eigel of Weldon Spring.
Both want to put St. Charles County in one district, but Senate Speaker Dave Schatz, R-Sullivan, said that would affect other boundaries, such as keeping Jefferson County in one district.
Additionally, it could affect Sen. Denny Hoskins' efforts to maintain the state's two military bases in the 4th congressional district.
Applications for the August 2 primary close on March 29.
In his lawsuit, Berry presented his own version of a map and is asking the courts to order Ashcroft to use it in the next election.
He says the House map and any other map that divides St. Charles County violates the state constitution.
"Any map of Congress that violates (the Constitution) is void and unenforceable by the State of Missouri against Plaintiff Berry, nor may it be used by the State of Missouri to form the boundaries of voters in the Congressional District for the 2022 primary and general elections," the trial notes.
Ashcroft, whose office oversees elections in the state, had little to say about the lawsuit.
"Ultimately, we will follow the law," spokesman JoDonn Chaney said.
The fight over the cards in the Senate has caused political upheaval, with a bipartisan group of senators holding a press conference on Wednesday to rebuke the conservative faction for blocking action on numerous legislative initiatives.
Similarly, Onder and Sen. mike moonR-Ash Grove, accused Senate leaders of skipping school by playing golf on a session day rather than working to enact new maps.
"When people talk about wasting time debating something as important as the redistricting of Congress and then taking half a day to play golf, I think there's a problem with that," he said. Onder said afterwards.
Amid delays and an upcoming legislative spring break, Berry asks Cole County Circuit Judge Cotton Walker for an expedited hearing.
Originally published 2:57pm Wednesday March 9. Updated at 5 p.m.