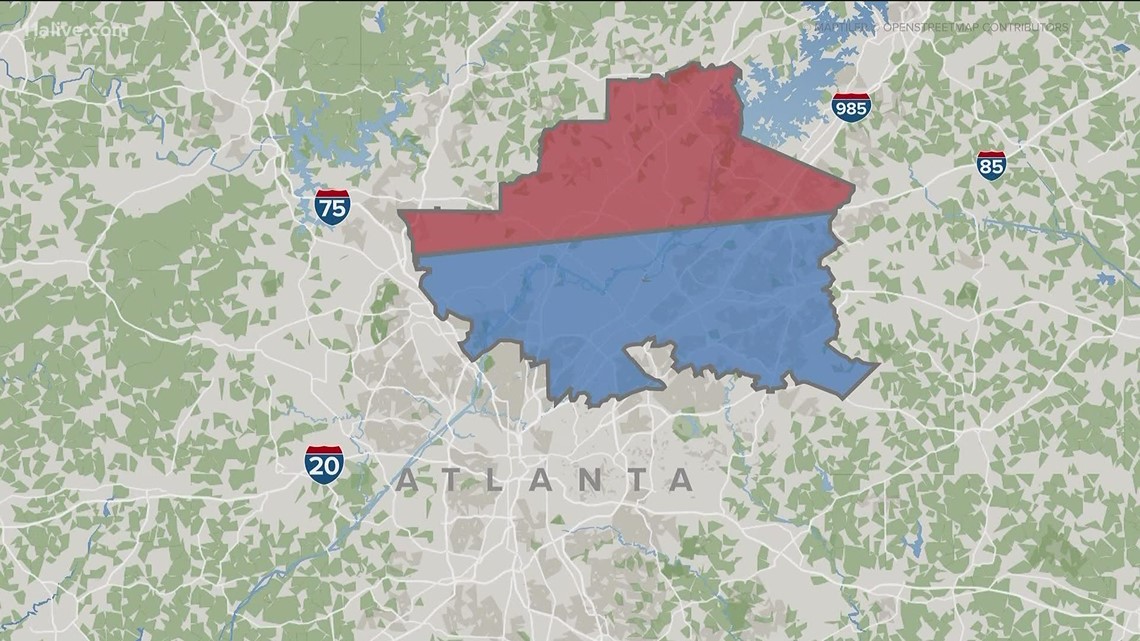 New Georgia electoral maps could change the balance of power
The Georgian legislature is currently dominated by Republicans, although the vote and new census data suggests Democrats could close the gap in the next election
ATLANTA – State lawmakers will meet in November to draw new legislative maps that could shift the balance of power in Georgia. Democrats have won more races in the state since the cards were last drawn ten years ago.
One of the lines lawmakers will consider will be the line between Georgia's 6th and 7th Congressional Districts.
The Georgian legislature is currently dominated by Republicans, although the vote and new census data suggests Democrats could close the gap in the next election.
According to an analysis published by the non-partisan group Fair neighborhoods, published an analysis this week, Republicans have a majority of 22 votes in the State House. However, Fair Districts also says Democrats could shut this down with four votes.
Meanwhile, Republicans have a 16-vote majority in the state Senate, and Fair Districts say Democrats could withdraw even if the Republican majority fairly draws the new legislative maps.
"The maps should reflect what we consider to be the natural distribution of Republicans versus Democrats across the state. It should reflect that the maps are more competitive because we are a more competitive state," said Ken Lawler. of Fair Districts Georgia.
RELATED: Governor Kemp Calls for Special General Assembly Session on Redistribution, Other Matters
Additionally, the 6th and 7th Congressional Districts recently moved from Republican to Democratic, and the southern sides of both districts have the strongest Democratic constituencies.
Republican lawmakers could redesign the districts to combine the blue ridings in the south and combine the red ridings in the north into a new Republican-friendly neighborhood, potentially replacing a Democratic congressman with a Republican.
Currently, Republicans in the capital are drawing these maps in secret, with their release likely around the time lawmakers meet in November.
"In 2011, the cards were released on a Friday. They began holding hearings on Tuesday," Lawler added.
Lawler says he has requested a two-week period for Georgia residents to actually review and debate this year's cards before the legislature votes. However, he does not hold his breath which will occur.