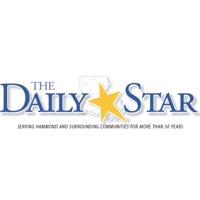 Poll: Louisianans want fair and competitive cards | Opinion
Note: The following article was published by the nonprofit advocacy group Fair Districts Louisiana.
What do Louisianans want to see prioritized in their new political maps? A poll commissioned by the NAACP Legal Defense Fund, the ACLU of Louisiana, Fair Districts Louisiana and Louisiana Progress reveals that fair racial representation and more competition are top priorities.
According to a new poll, a majority of Louisianans have very clear priorities they want state lawmakers to focus on during the next special redistricting session, which begins Feb. 1. These priorities include fairer racial representation and more political competition, with far less attention paid to protecting incumbents.
Specifically, 58% of respondents think it's important that Louisiana's political maps reflect the state's racial diversity, while 78% think it's important to prioritize the most competitive districts over the political level. And 59% of respondents do not think it is important to protect elected officials in place.
The poll was conducted by Public Policy Polling and commissioned by the NAACP Legal Defense Fund, ACLU of Louisiana, Fair Districts Louisiana and Louisiana Progress. In addition to gauging Louisianans' opinions on several redistricting principles, the 17-question poll asked respondents how much they knew about the special redistricting session and where they got their news and information about redistricting.
"It is clear that Louisianans will not tolerate discriminatory redistricting that results in serious underrepresentation of black voters," said Michael Pernick, redistricting counsel, NAACP Legal Defense Fund. "The Legislature should consider the results of this survey and ensure that in all new district maps, black voters have an equal opportunity to participate in the political process and elect the candidates of their choice."
"Politics in Louisiana and across the United States has become far too polarized and acrimonious," said Stephen Kearny, co-founder of Fair District Louisiana. "With more competitive constituencies, our elected officials will be challenged to find common ground with each other and listen to a greater diversity of voters."
"It is clear that Louisianans want lawmakers to focus on justice and racial equity in redistricting, not self-interest. Time and again during the statewide legislature "road show," members of the public have said they want their government to better reflect the changing racial demographics of the state. This poll confirms that," said Chris Kaiser, advocacy director at the ACLU of Louisiana.
"Few, if any, polls like this have been conducted elsewhere," said Peter Robins-Brown, director of policy and advocacy at Louisiana Progress. "These results give us unique insight into what Louisiana residents, and perhaps even people across the country, care about redistricting."
With just two weeks left until the state legislature begins its special redistricting session and local government bodies across Louisiana are already redrawing their own districts, these poll results can serve as a guide for elected officials to ensure that they include the will of the people in their work.