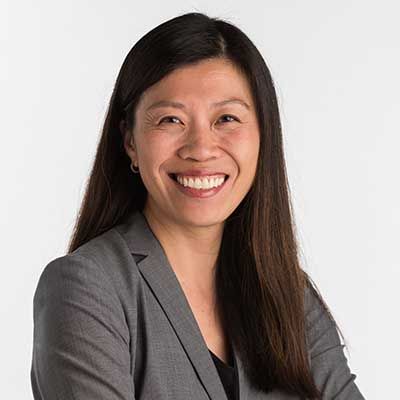 Reviews | Let the Michigan Redistribution Commission do its job, draw fair maps
Michigan's first-ever Independent Citizens Constituency Commission (MICRC) collects public comment and expert testimony as it draws the district lines of Congress, State Senate and House of the State that will impact the elections over the next 10 years. In 2018, more than 61% of Michiganders adopted Proposition 2 to create this new way of redistribution.
Voters Not Politicians launched the voting initiative to end gerrymandering in Michigan and create a fairer process where the citizens' commission draws cards that do not favor any political party and will finally allow underserved voters to be heard in the political process.
The commission is made up of 13 registered voters chosen at random from a pool of over 9,000 candidates. As required by the constitutional amendment, four identify themselves as Republicans, four as Democrats and five are not affiliated with any of the parties.
At every step, the MICRC has gone well beyond its constitutional mandates. They held 16 public hearings (only 10 were needed) in the first round, and plan 9 public hearings (only 5 are needed) for the second round. This commission also used its mapping sessions in September to visit five college campuses across the state. In addition, they have delegated individual commissioners to address dozens of public town halls organized by local community organizations.
So far, our independent commission has met over 100 times, all of which are broadcast live and / or held in person with access for the public to give their opinion. More than 4,000 citizens offered their personal testimonies, maps of their communities and comments to improve the work of the commission. Unlike other states, the MICRC has met in 19 unique cities across our state, with more to come.
Yet recently, conservative voices have come out in the media to question the integrity of some of those Michigan voters who spend countless hours of their time drawing fair maps.
Attempts to discredit individual commissioners undermine the process and what the majority of Michigan voters wanted to achieve when they overwhelmingly supported Proposition 2 to create new political maps. To their credit, the Commissioners continued to work together and support each other, focusing on the task at hand. Unlike Washington and Lansing, this committee has regularly crossed the aisle to vote on redistribution issues. After more than 100 meetings, you would be hard pressed to find a MICRC vote that conforms to party lines.
Protecting the status quo is not acceptable. For too long, crudely chiseled partisan cards have been used to silence the votes of too many voters. The Michiganders deserve a fair chance to elect lawmakers who truly represent their communities, and our new redistribution process is designed to do just that.
In Michigan, we rarely see our elected officials unless they are campaigning to demand our vote. Even then, it is rare to find them to organize free and open events. Currently, the Panel collects comments from the public through a portal. Any member of the public can submit written testimony, propose their own district boundaries, and submit maps for communities of interest, which the state constitution defines as "populations that share cultural or historical characteristics or economic interests. ".
Rather than making guesses or attacking individual members of this commission, anyone concerned with drawing fair cards should spend time participating in public meetings, submitting comments, and proposing cards.
It is imperative that the commission be allowed to do its job without any partisan thumbs tipping the scales. The ordinary citizens who serve at MICRC are committed to one thing: to listen to you. As a Michigan resident, you have the historic right to participate and be heard in the process of redistributing our state.
After decades of gerrymandering by politicians from both parties, Michigan finally has the opportunity to have fair and balanced districts that reflect the diverse communities of our state. It is a goal that everyone should be working towards.