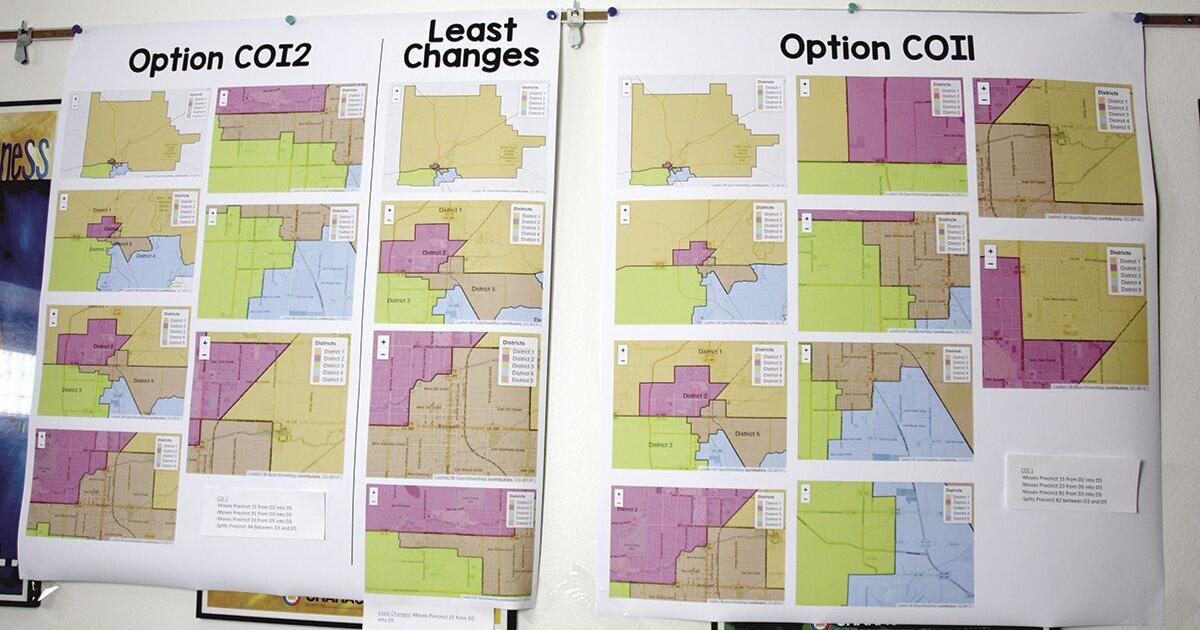 RISD Redistricting Maps Available for Public Viewing | Local News
Three proposals to draw new boundaries for the Roswell Independent School District Board of Education are available for public comment, with the board to choose one at its October meeting.
The three poster-size cards hang in the Board Room of the Administrative and Educational Services Complex, 300 N. Kentucky Ave. The public can view them between 8 a.m. and 3 p.m., Superintendent Brian Luck said.