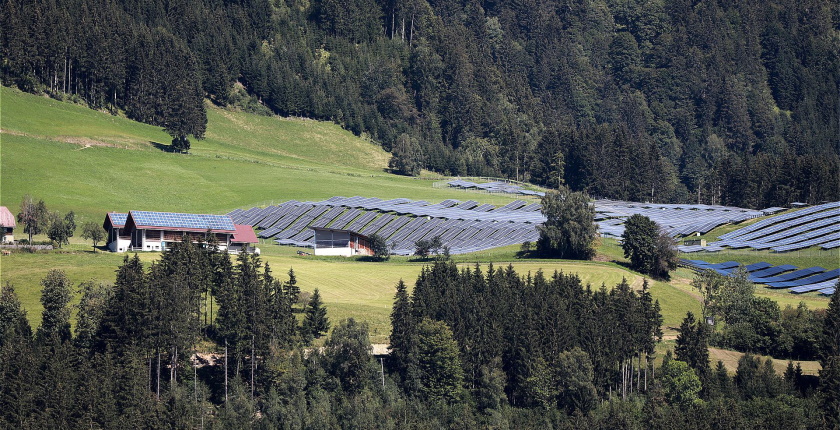 Slovenia maps locations with grid capacity for utility-scale solar power plants
Slovenian power utilities ELES and SODO have completed assessments of grid potential and locations to connect solar power plants larger than 10 MW to the transmission grid and units larger than 5 MW to the distribution grid . It is technically possible to add 1,826 MW to the total.
The review of Slovenia's grid capacity to include large-scale solar power plants is primarily intended for investors, and it represents a tool to achieve the government's goal of adding 1 GW of solar power by 2025. It is also part of the firm's broader strategy. push for increased use of renewable energy.
The 1 GW solar target was set by Prime Minister Robert Golob in July as one of the priorities. Today, the Ministry of Infrastructure, which is responsible for the energy sector, published an assessment it carried out with the transmission system operator (GRT) ELES and the distribution system operator (GDR) SODO .
There are currently at least 58 sites where it is possible to install solar power plants with a capacity of more than 10 MW
The government instructed Minister Bojan Kumer on September 14 to prepare a plan to increase electricity generation capacity from solar power by 1,000 MW by 2025 in suitable locations, in cooperation with ELES and SODO , the ministry said.
The review shows that there are currently at least 58 sites on Slovenian territory where it is possible to install large-scale solar power plants with a capacity of more than 10 MW and connect them to the transmission grid.
The potential is similar in the five electricity distribution companies
ELES estimated the total technical potential for connecting solar power plants at 1.031 MW, the statement added.
The greatest potential was recorded in the regions of Drava, Sava, Central Slovenia and Mura.
The estimated potential for integrating photovoltaic installations into the low voltage network is 795 MW. The five electricity distribution companies would have an almost equal share, according to SODO.
The ministry has prepared several bills to accelerate investments in renewable energy and released them for public review. He also launched a proposal for a long-term plan to achieve the goals of promoting the production and use of renewable energy over the next five years.


Post views:
33