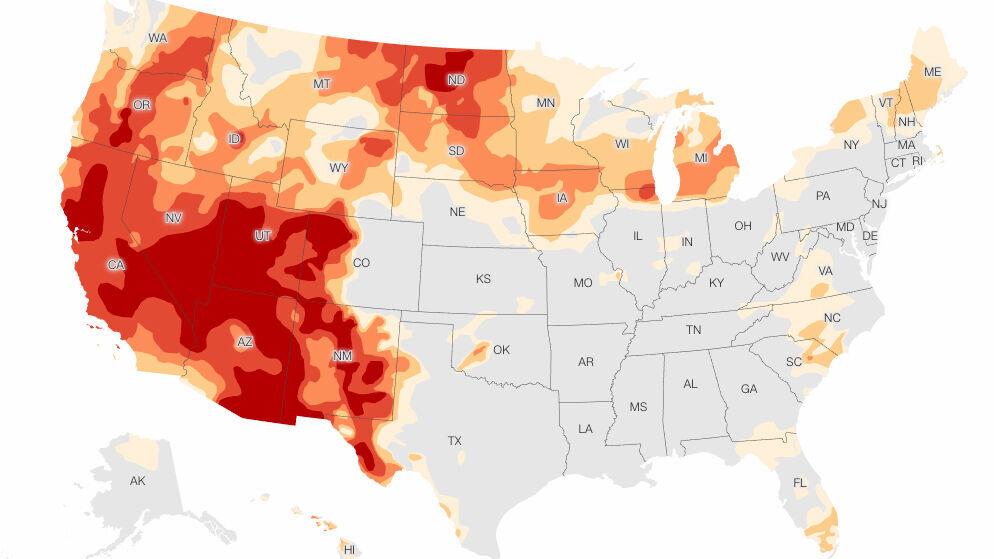 The historic drought of the American West in 3 maps | Time
More than 91% of the West is in drought this week, according to the US Drought Monitor, with five states completely in drought conditions: California, Nevada, Idaho, Utah and Montana.
The drought also spread from the west to the coastal regions in the east. Still, drought in California remains significant and there has been little change in recent weeks, with nearly half of the state in exceptional drought, the Drought Monitor's most severe category.
Although the rainy season kicks off in California this week, the intense drought could increase the risk of flash floods and mudslides. Rainstorms could generate too much rain too quickly, and could cause dangerous conditions.
Drought is also straining water resources. The United States Bureau of Reclamation said in September that there was a 3% chance that Lake Powell, a major reservoir in the Colorado River, would fall below the minimum level necessary for the Glen Canyon Lake Dam to produce. hydropower next year. By 2023, the probability of a shutdown increases to 34%, according to the office's projection.
There is also a 66% chance that Lake Mead will drop below the critical point of 1,025 feet above sea level in 2025, the office said. If water levels remained below this critical threshold, it would trigger deep water cuts, potentially affecting millions of people in California, Arizona, Nevada and Mexico.
The office declared a water shortage on the Colorado River for the first time in August, triggering mandatory reductions in water use for southwestern states from 2022.
As the planet warms, drought and extreme heat will also fuel deadly wildfires. Many studies have linked increased carbon dioxide emissions to high temperatures and increased area burned in the West, especially California.