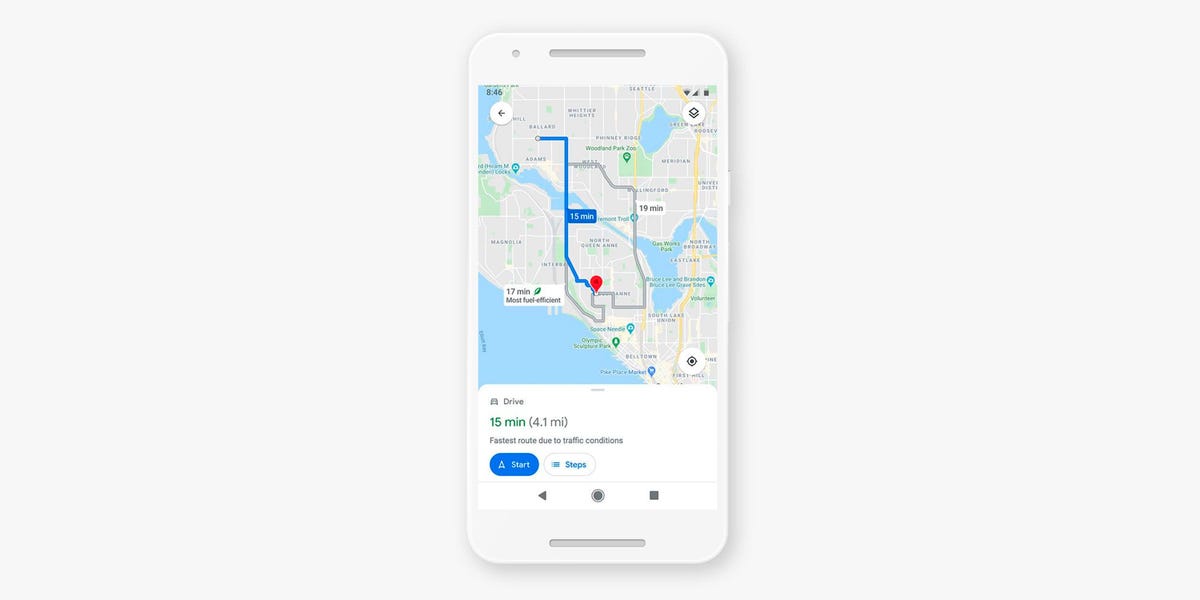 Use Google Maps? Here's how to get the fastest route possible
Earlier this year, Google announced a bunch of new features that would be rolled out to Google Maps. Some of these features – like crowd information for public transport (so you can see if a certain train / bus / metro is going to be blocked or not) and the ability to see weather and air quality of your destination before you get there – arrived months ago. But some of them, like the new environmentally friendly routing, have only just been deployed. And the latter is a big deal for anyone who uses Google Maps as their go-to navigation app.
The idea behind the new green routing feature is good because it has sustainability in mind and is part of Google's new initiative to tackle climate change. This is how it works:
When you enter a navigation route, Google Maps selects the route with the lowest amount of carbon emissions, as long as it doesn't affect the ETA of your trip too much. According to Google, this eco-friendly route "has the potential to avoid over a million tonnes of carbon emissions per year, which is equivalent to taking more than 200,000 cars off the road."
The problem is that ecological routing is enabled by fault – which means there's a good chance Google Maps won't guide you on the fastest route possible. And that's a problem for people who value speed (and time) above all else. Fortunately, you can easily turn off green routing. Here's how:
How to turn off ecological routing in Google Maps
Open the Google Maps app on your smartphone.
Select your profile (picture) in the upper right corner.
Select Settings from the drop-down menu.
Select Navigation.
Scroll down and turn off where it says "Prefer fuel efficient routes".
This content is created and maintained by a third party, and imported to this page to help users provide their email addresses. You may be able to find more information about this and other similar content on piano.io