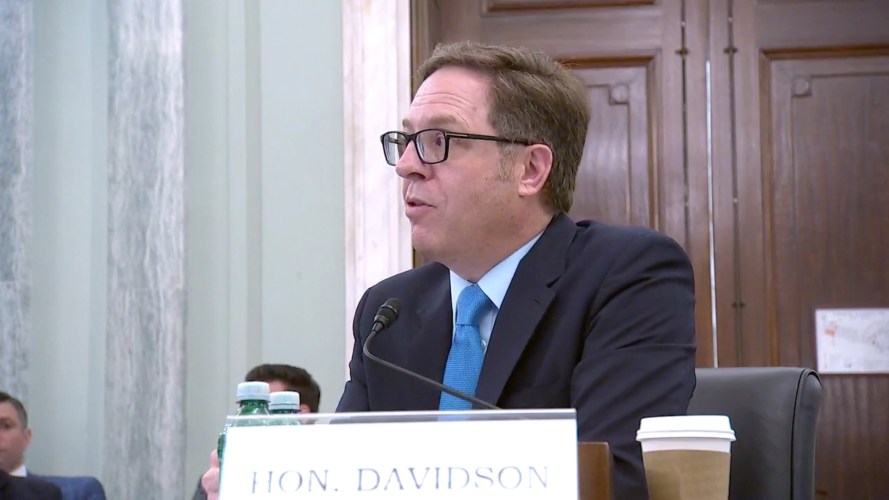 Waiting on FCC cards is suspended from the new broadband program
Written by Benjamin Freed
June 9, 2022 | STATECOOP
On Thursday, members of the Senate Commerce Committee questioned the Biden administration's top telecommunications official about the impending rollout of $45 billion in new funding for broadband infrastructure, often focusing on how whose distribution of that money depends on long-awaited coverage maps that the FCC is still creating.
Alan Davidson, the administrator of the National Telecommunications and Information Administration, told senators that the new Broadband Equity, Access, and Deployment, or BEAD, program, which will distribute $42.5 billion over the next few years, is "gone in the race". with 36 states and territories having already signaled their intent to participate since a funding opportunity notice was posted on May 13.
The BEAD program and other components of NTIA's "Internet for All" initiative were approved last year as part of the Infrastructure Investment and Jobs Act, which also included $20 billion additional dollars from broadband programs administered by the FCC, the Department of Agriculture and other agencies. .
"Bridging the digital divide is our top priority," Davidson said in his opening remarks. "We have been talking about the digital divide in this country for 20 years. Now Congress, through the bipartisan Infrastructure Act, has finally given us the tools to structurally address this issue.
"Maps are essential"
While committee members from both parties were eager to see broadband money flow into their states, many also expressed concern about the FCC's progress in drafting new maps that more accurately reflect the availability of high-speed Internet in the United States. These maps, which are to be based on granular census data rather than self-reported information from internet operators – will help determine the amount of funding new broadband projects will receive from the BEAD program.
FCC Chairman Jessica Rosenworcel said she expects a first draft of the new broadband cards to be ready by the fall.
"I'm worried. What bothers me is that we don't have the maps, and what you're using to make decisions isn't necessarily accurate," said Sen. Jerry Moran, R-Kan. "The end result can't be one more time that we failed to make broadband available across the country."
"Maps are key," Davidson said. "They are the biggest thing that slows us down. We have to get the right cards.
Sen. Ben Ray Lujan, DN.M., speaking on behalf of Tammy Baldwin, D-Wis., who was dealing with a bout of hoarseness, asked Davidson if the new FCC maps could also be used to inform grants from a $1 billion middleman. mile program to help connect rural broadband services to larger networks. Although Davidson called this program a "force multiplier," he noted that it would be distributed sooner than BEAD funds, which have a longer application and approval process.
Davidson said Internet-for-All guidelines state that the Intermediate Mile program must be informed by new FCC maps, but there is a "fallback" for using other tracking tools. cartography.
Senators from big western states, like Jacky Rosen, D-Nev., have raised concerns about how the NTIA will plan broadband subsidies that could clash with lands controlled by federal agencies, including the Bureau of Land Management and the Department of Defense. Davidson said his agency is working on a memorandum of understanding with the Home Office.
Hard to count places
Even if the FCC makes its fall deadline for a first draft, there will be a challenging period for state and local governments to nitpick the new maps, after which the commission will take more time to polish a final version.
"We risk being underestimated when it comes to places that are notoriously tough and hard to count," said Sen. Dan Sullivan, R-Alaska.
Davidson reiterated that his agency is "very focused" on the mapping issue.
"Getting the right cards is key," he said. "We have to spend the money in the right place. We can't deploy without good maps.
As the mapping process unfolds, Davidson said the biggest step right now is to engage with state and local governments, and with communities that could benefit from broadband money such as it is distributed over the next half-decade.
"We see this as an opportunity for the whole government, everyone on deck," he said in response to another of Baldwin's questions. "Engaging the public is essential. NOFOs demand that this be made public, that people in the service area know what is being provided. »